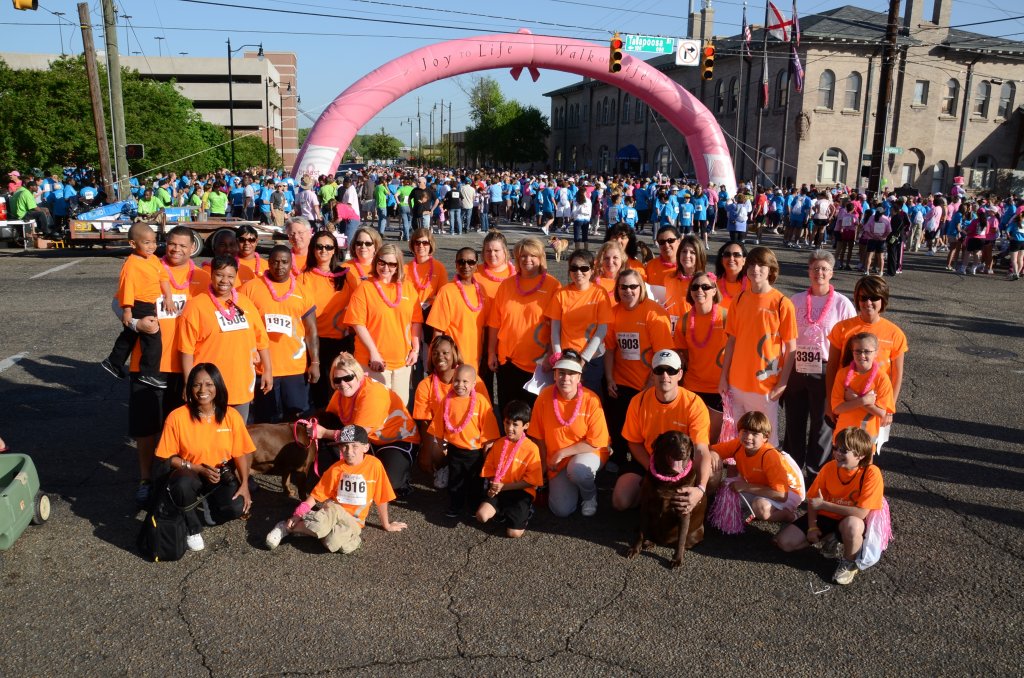 2011 Joy to Life Walk of Life
On Saturday, April 16, 2011, 41 HMMA Team Members, family members and friends gathered at Riverwalk Amphitheater for the 2011 Walk of Life.
The event, sponsored by the Joy to Life Foundation, helps provide free mammograms for medically underserved women in 28 counties in Alabama. This was the sixth consecutive year that HMMA has sponsored the Walk of Life.
A 2011 Sonata led the walkers through downtown Montgomery, and a 2011 Elantra was raffled off to one lucky participant!
Thanks to each member of the HMMA team who supported the Joy to Life Foundation and represented Hyundai in the 2011 Walk of Life!
Below, you'll find high-resolution versions of the images associated with this post. Right-click and "Save As" on any of the links below to save the image to your computer.