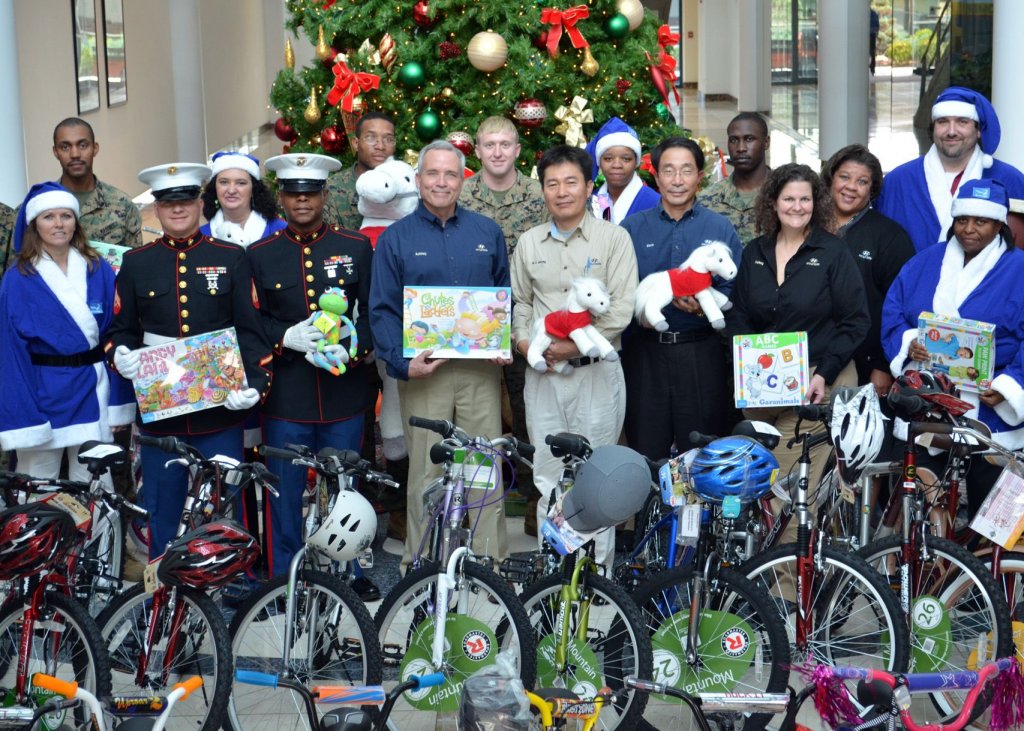 2011 Toys for Tots Campaign
HYUNDAI MOTOR MANUFACTURING ALABAMA DONATES BICYCLES AND TOYS
TO MARINE CORPS TOYS FOR TOTS CAMPAIGN
Hyundai Motor Manufacturing Alabama (HMMA) team members joined forces to donate more than 270 bicycles and several boxes of toys for needy children in the River Region. The toys were donated to the Marine Corps Toys for Tots campaign. In addition, Team members collected nearly $2,000 to be used for the purchase of additional gifts for local children.
"The HMMA Diversity Action Team and Management Team would like to express our appreciation to each Team Member for their selfless contributions to the local community and for supporting our local Marine Corps Reserve unit. In this 6th year participating in the Toys for Tots program, HMMA Team Members have once again gone "above and beyond the call of duty" by donating a phenomenal number of bicycles and toys," said Kevin Graham, who co-chaired the toy drive with Kimberly Abrams. "It is clear that HMMA Team Members recognize the importance, and take joy, of giving back to the community; for that our sincerest gratitude is extended. Thank you for caring and giving. HMMA would like to wish you a very safe and happy holiday season."
U.S. Marine Corps representatives were pleased to see ten Toys for Tots boxes overflowing with toys, games, stuffed animals, dolls and many more for needy children in Montgomery and the River Region.
Below, you'll find high-resolution versions of the images associated with this post. Right-click and "Save As" on any of the links below to save the image to your computer.