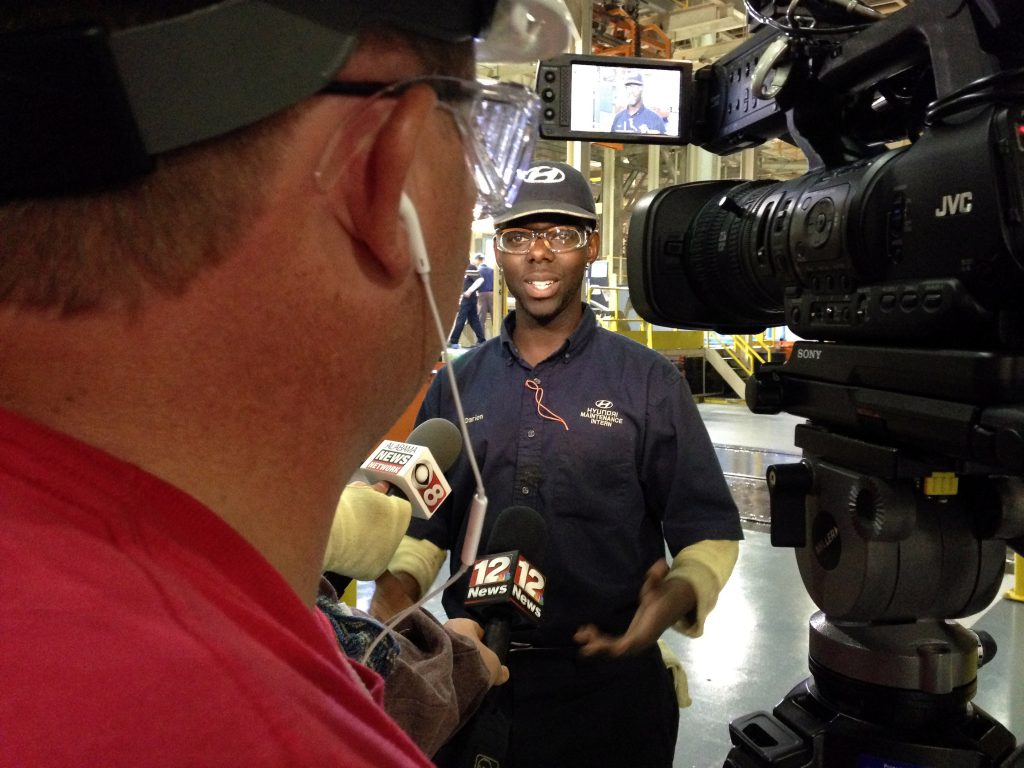 HMMA Partners with Trenholm College to offer Maintenance Intern Program
MONTGOMERY, Ala., August 15, 2014 – Hyundai Motor Manufacturing Alabama (HMMA) has partnered with Trenholm State College to establish a 13-week summer maintenance intern program.
The first class of interns included eight students from Trenholm State College. Each intern worked three days per week (Friday, Saturday and Sunday) at Hyundai's Montgomery, Ala., automotive assembly plant. On Fridays, interns participated in classroom instruction on variety of topics including safety, PLC, bearings and sensors training. Saturdays and Sundays, the students experienced hands-on training with HMMA's maintenance personnel.
The students performed preventative maintenance and emergency projects which included root cause analysis to eliminate future problems. Interns learned the value of "5S" in establishing a neat, orderly and functional workplace. Five S stands for sort, systematize, sweep, standardize and self-discipline. The students gained valuable real-world experience and they better prepared to join the workforce after graduation.
The 13-week paid internship started on June 6 and will end on August 31. HMMA hopes to continue the program next summer.