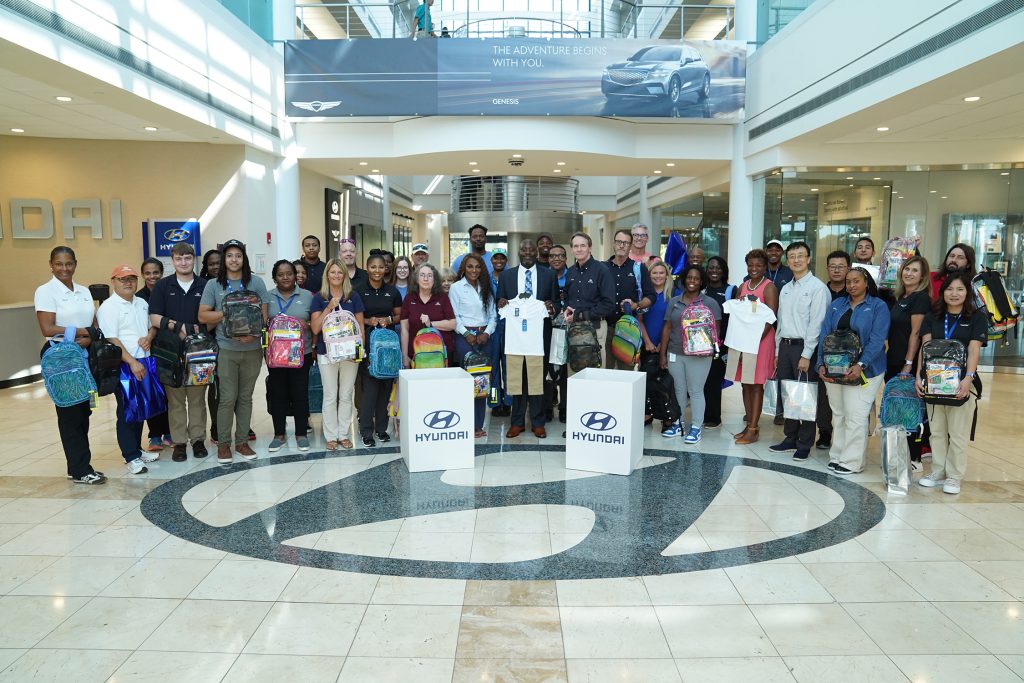 HMMA TEAM MEMBERS DONATE SUPPLIES AND UNIFORMS FOR SELMA CITY SCHOOLS
MONTGOMERY, Ala., August 25, 2023 – Hyundai Motor Manufacturing Alabama (HMMA) and its team members donated more than $5,000 worth of school supplies and uniform items for Selma City School System students. The uniforms and supplies will help students be dressed for success and ready to learn throughout the upcoming school year.
During the months of July and August, team members descended on local retail stores to purchase more than $2,500 worth of school supplies and an additional $2,500 worth of uniform items. Team Members were given a list of much-needed school supplies as well as uniform color and size guidelines to help them purchase the items for students. Team Member purchases cover nearly every stage in a student's career: from elementary school to middle school and high school.
The supplies and uniforms were presented to representatives of Selma City Schools for distribution to local schools and students.
HMMA also gave a $5,000 monetary donation to Selma City Schools for their end-of-the-year program. This event recognizes and rewards students for improving test scores and is held for the students and their families.
This was HMMA's 18th back-to-school drive and first drive benefitting Selma City Schools. Earlier this month, HMMA donated to Montgomery Public Schools by serving as the corporate sponsor for MPS's first annual Back to School Bash at the Riverfront Amphitheater.
Below, you'll find high-resolution versions of the images associated with this post. Right-click and "Save As" on any of the links below to save the image to your computer.