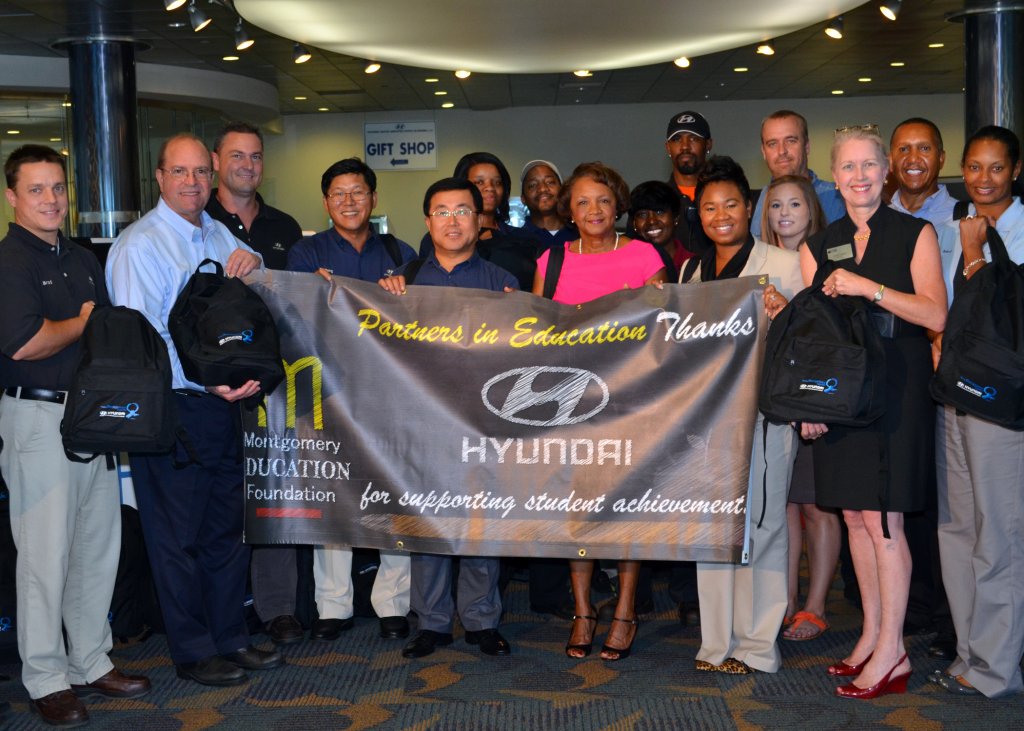 HMMA Team Members Fill More Than 300 Backpacks with $7,500 in School Supplies
On Tuesday, August 4, 2015, HMMA Team Members donated 300 backpacks, 65 pull-string bags, and several boxes full of school supplies for Montgomery Public School System students. The backpacks and supplies will help Montgomery students start the new school year with many of the tools they'll need for a year of learning.
HMMA Team Members purchased more than $7,500 worth of school supplies for this year's School Supply Drive. Team Members picked up backpacks purchased by HMMA to fill them with a recommended list of supplies. The filled backpacks were then presented to representatives from the Montgomery Public School System and Montgomery Education Foundation who will coordinate the distribution of the school supplies to local students.
Each backpack contained: No. 2 pencils, crayons, glue and glue sticks, wide rule notebook paper, pencil sharpener, facial tissues, a ruler, hand sanitizer pump and wipes, and construction paper.
This is the 10th year HMMA Team Members have joined together to provide much needed school supplies for children in Montgomery Public Schools and the fourth year HMMA has provided backpacks to carry the supplies.
This year, a note card was included in each backpack. The note card includes a personal message of encouragement to the student from one of HMMA's Team Members. It is HMMA's hope that the combination of backpacks, school supplies and inspirational messages to the children will help get the new school year started on a high note.
Below, you'll find high-resolution versions of the images associated with this post. Right-click and "Save As" on any of the links below to save the image to your computer.