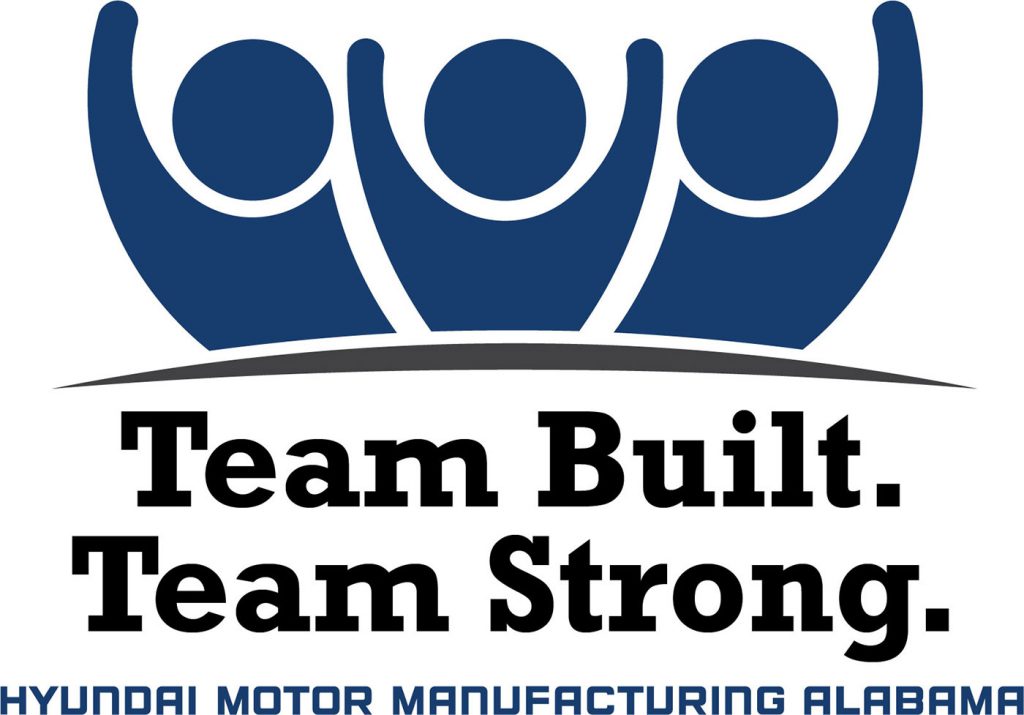 Hyundai Celebrates Grand Opening of Its First US Plant
FOR IMMEDIATE RELEASE
For further information contact:
Oles Gadacz
Director Global Public Relations
Tel: +82+2—3464-2154
Fax: +82+2—3464-3484
Chairman Mong-Koo Chung and Alabama Governor Bob Riley, along with State and Federal Officials, Commemorate Billion-Dollar Investment
(Montgomery, Alabama – May 20, 2005) Mong-Koo Chung, chairman and chief executive officer of Hyundai Kia Automotive Group, and Alabama Governor, Bob Riley, gathered with elected officials in Montgomery, Ala. today to celebrate the grand opening of Hyundai Motor Manufacturing Alabama, LLC (HMMA). The $1.1 billion plant has been under construction since 2002, and is the company's first U.S. manufacturing facility.
The plant employs more than 2,000 team members with high-paying jobs and full benefits. Additionally, 64 suppliers have located businesses throughout North America to support Hyundai's new plant. Altogether, these suppliers are expected to create 5,500 additional jobs with a combined capital investment of $500 million.
"This new manufacturing facility reaffirms Hyundai' commitment toward investing in the U.S. economy, as well as its commitment toward U.S. consumers," said Chairman Chung. "American consumers have recognized Hyundai's quality, and this plant will enable us to better serve them."
The 2-million square-foot manufacturing plant resides on 1,744 acres of land and includes a stamping facility, paint shop, vehicle assembly shop, a two-mile test track and an engine shop, where the all-new Hyundai 3.3-liter V6 engine is produced. In May, the facility marked the official start of production with its first saleable 2006 Sonata. HMMA will produce 300,000 vehicles per year at full capacity.
"For the past three years, Hyundai has been a great neighbor here in the state of Alabama," said Governor Riley. "I speak for every resident in the state when I say, we are proud to have Hyundai in Montgomery, and we are even more proud to play a role in the company's growth here in the U.S. and throughout the world."
HYUNDAI'S MOST ADVANCED PLANT TO DATE
All of Hyundai's knowledge in the areas of quality and productivity has been applied to the production techniques in operation at the new Alabama plant.
HMMA's Stamping Shop includes two stamping presses, which deliver 5,400 tons of pressure, making them some of the most advanced in the world. All material flow from the Stamping Shop into the Welding Shop is 100-percent automated.
After arriving by electro-monorails from the Stamping Shop, more than 250 robots in the Welding Shop move the material, weld and seal, converting stamped steel into vehicles by complete automation. Automation prevents possible damage to the steel and helps ensure quality and consistency.
In the Paint Shop, each vehicle body is thoroughly cleaned and a zinc-phosphate coating is applied. This coating allows the water-based electrocoat to adhere to the car body. The body is submerged in a cathode dip bath to provide corrosion resistance, and then rotated 360 degrees through each tank (completing twelve full rotations throughout the entire system) to eliminate any air bubbles in body cavities. The vehicle is primed and then painted with a topcoat, which is the final color of the vehicle. With the help of high-speed atomizers and electrostatic charges, the body is given the smoothest finish possible. Final phases of the paint process include application of a final clearcoat (which gives the vehicle its shine and gloss), passage through a drying oven, and inspection under intense lighting to ensure there are no imperfections in the finish. One hundred percent of the actual paint application is automated and all paint is waterbased, which is safer for the environment.
HMMA includes an onsite Engine Assembly Plant for machining and assembly of the V6, 3.3L Lambda engine. The Sonata's engine is entirely new and the most powerful V6 Hyundai has ever produced. The all-aluminum 3.3L V6 generates 235 horsepower and 224 foot pounds of torque.
The General Assembly area includes more than 7,000 feet of state-of-the-art conveyors that adjust to the height of each individual team member to allow for optimum position for installation and reduction of physical fatigue. This also improves quality, as parts are easier to install.
The Final Evaluation area includes a roll test, a high-pressure water test booth and a 2.3 mile test track with a variety of road surfaces to ensure every vehicle is built and performs to meet Hyundai's high quality standards.
THE SONATA
Designed specifically to meet the needs of the American consumer, the Sonata is the result of three years of intensive, collaborative development at Hyundai's global R&D operations, including those in Michigan and California.
The 2006 Hyundai Sonata, introduced at the 2005 North American International Auto Show, features refined, sophisticated styling and a comfortable interior package so roomy that its U.S. government size classification is "large car," a full above Toyota Camry, Honda Accord and Nissan Altima. Sonata sets a new standard for safety with six standard airbags (front and seat-mounted side airbags for both driver and front passenger; plus side-impact air curtains for front and rear outboard passengers), added head restraints, traction control and standard ABS, and for the first time in the mid-size sedan segment, standard Electronic Stability Control (ESC).
The 2006 Hyundai Sonata was designed to achieve five-star ratings in all National Highway Traffic Safety Administration (NHTSA) frontal and side-impact test conditions.
The plant brings Hyundai's commitment to the North American market full circle. Since 2001, Hyundai has invested more than $200 million in design and testing facilities throughout the U.S. With a $30 million design center in Irvine, Calif., a $60 million proving ground in California City, Calif., and a $117 million technical center in Ann Arbor, Mich., Hyundai is able to bring vehicles to life from design, to testing and now to production in the United States.
ABOUT HMMA
Hyundai Motor Manufacturing Alabama, headquartered in Montgomery, Ala., is a subsidiary of Hyundai Motor Company of Korea. HMMA currently produces the Sonata sedan, and will begin production of the 2007 Santa Fe sport utility vehicle in spring of 2006. Hyundai cars and sport utility vehicles are distributed throughout the United States by Hyundai Motor America and are sold and serviced by more than 650 Hyundai dealerships nationwide.
ABOUT HMC
Established in 1967, Hyundai Motor Co. has grown into the Hyundai Kia Automotive Group which includes over two dozen auto-related subsidiaries and affiliates. Employing over 68,000 people worldwide, Hyundai Motor posted US$26.1 billion in sales in 2004 (on a non-consolidated basis). Hyundai motor vehicles are sold in 193 countries through some 5000 dealerships and showrooms. Hyundai Motor Co. is a sponsor of the 2006 FIFA Germany World Cup. Further information about Hyundai Motor Co. and its products is available at http://www.hyundai-motor.com.