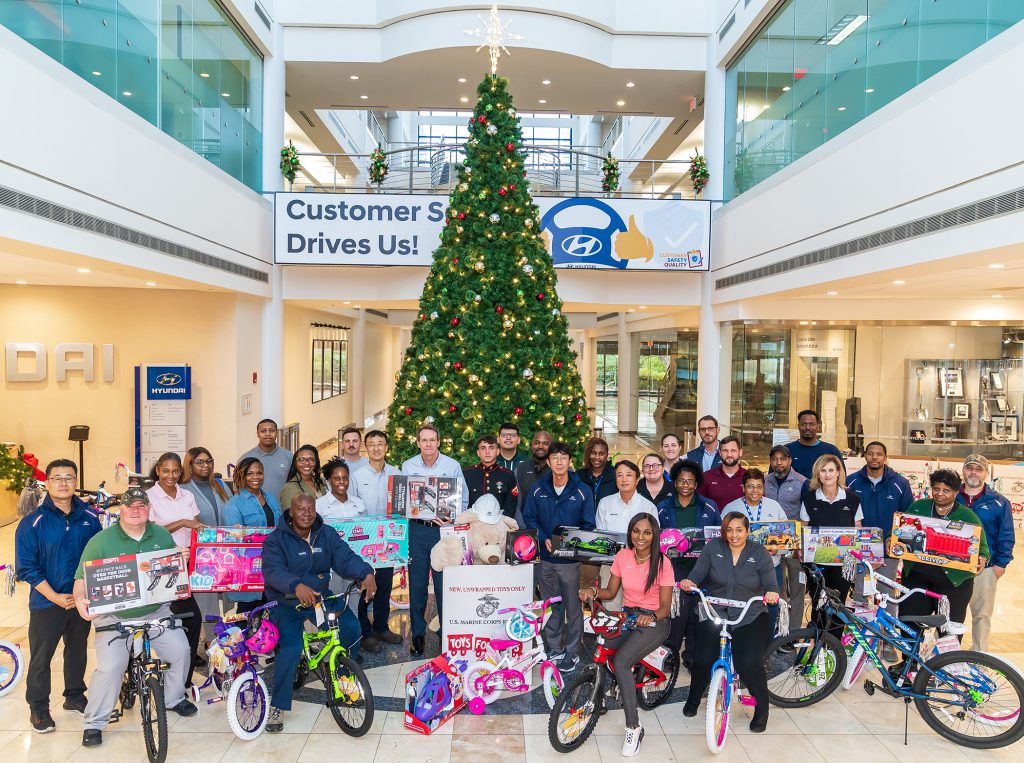 HMMA TEAM MEMBERS DONATE BICYCLES AND TOYS TO MARINE CORPS TOYS FOR TOTS AND MONTGOMERY HOUSING AUTHORITY
Montgomery, Ala. – December 12, 2022 – For the 18th consecutive year, Hyundai Motor Manufacturing Alabama team members held a toy and bicycle drive for children in the River Region. This year's drive benefited the Marine Corps Toys for Tots campaign as well as the Montgomery Housing Authority.
During the months of November and December, team members purchased 111 bicycles and hundreds of other toys from local retailers. Team members from every area of the plant chipped in to donate the items which will help give a happier Christmas to Montgomery-area children who might otherwise go without.
The Montgomery Housing Authority received 55 of the donated bicycles. The donated toys and the remaining 56 bicycles went to the U.S. Marine Corps Toys for Tots campaign. In addition to the bicycles and toys, HMMA team members gave $1,268 in cash to Toys for Tots.
This year marked the 13th consecutive year that HMMA has focused on collecting bicycles for Toys for Tots. In those 13 years, more than 3,800 bicycles have been donated by Team Members.
Below, you'll find high-resolution versions of the images associated with this post. Right-click and "Save As" on any of the links below to save the image to your computer.