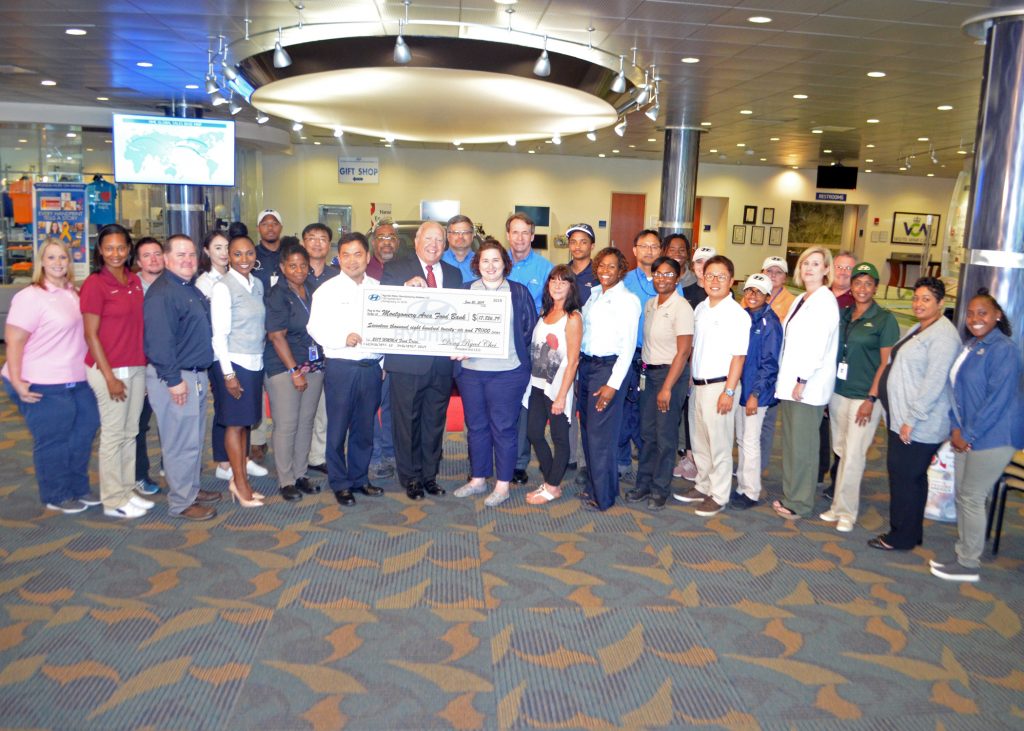 HYUNDAI MOTOR MANUFACTURING ALABAMA TEAM MEMBERS DONATE MORE THAN $17,000 TO MONTGOMERY AREA FOOD BANK
MONTGOMERY, Ala., June 20, 2019 – Hyundai Motor Manufacturing Alabama, LLC (HMMA) team members showed their generosity and team spirit by collecting $17,826.79 for the Montgomery Area Food Bank during HMMA's annual food drive.
"HMMA's team members have a history of giving back to Montgomery," said Yvette Gilkey-Shuford, HMMA director – administration. "Our team members made their donation because they care about their fellow citizens in the River Region."
Food bank barrels and boxes were placed around HMMA to encourage participation in the food drive. Montgomery Area Food Bank CEO, Richard A. Deem, offered his thanks to team members for their continued support.
Below, you'll find high-resolution versions of the images associated with this post. Right-click and "Save As" on any of the links below to save the image to your computer.