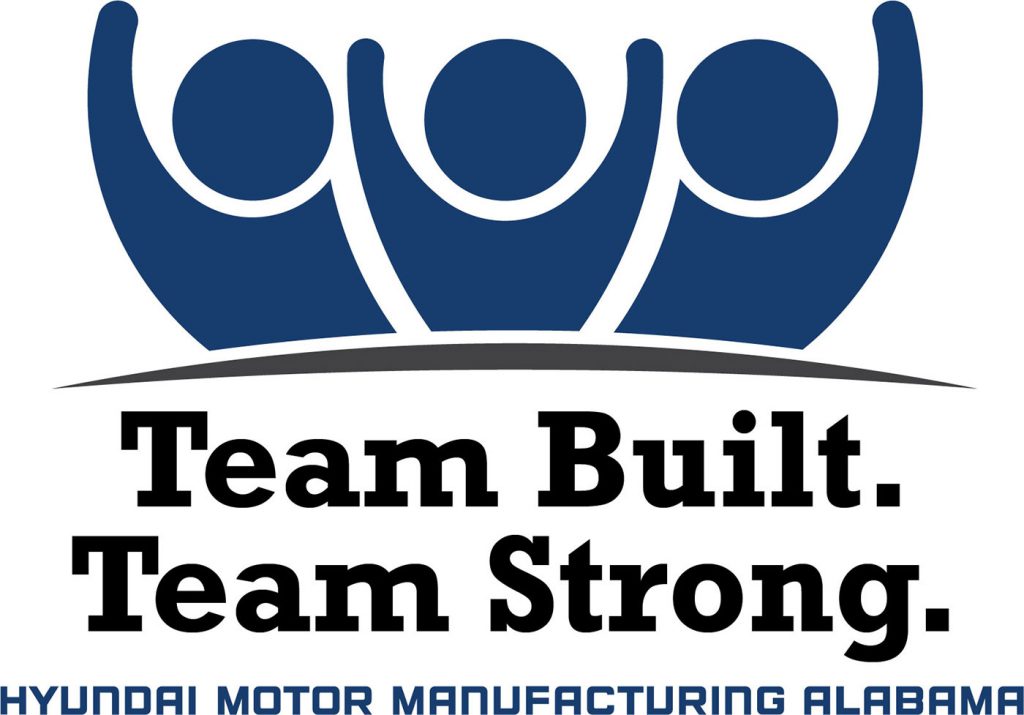 Hyundai Promotes Safe Driving Through Vehicle Donations to Public School Driver's Education Programs
MONTGOMERY, Ala., April 28, 2005 – Hyundai Motor Manufacturing Alabama, LLC (HMMA) demonstrated support for education and safe driving today by donating twenty-six (26) 2006 Sonatas to Alabama's River Regions' high schools for use in driver's education programs.  Autauga, Bullock, Crenshaw, Elmore, Macon, Montgomery and Pike County High Schools received the vehicles at the Hyundai Alabama plant.  Over 4,000 students per year will benefit from the use of these vehicles in their driver's safety programs.  The donations are the fifth in a series of donations by Hyundai's first US manufacturing plant, but are the first vehicles donated to schools that can be driven on public roads.  Previous donations to high schools, two-year and technical colleges were pre-production vehicles, to be used solely for mechanical and collision automotive training programs throughout Alabama.
"We understand there is a great need for new vehicles in the public school safe driving programs and are pleased to present these vehicles to assist in Alabama's drivers-ed programs," said J. S. Ahn, President of HMMA.  "This donation is a part of our continuing efforts to support education in Alabama."
Dr. Joseph Morton, State Superintendent of Education, explained, "School driver education programs are essential in developing today's students into tomorrow's safe, courteous and defensive drivers. Hyundai's donation shows support for education and for the safety of motorists andpedestrians, but their selflessness also helps to keep driver education programs operational," Morton said.  "Hyundai is a viable community partner with genuine interest in safety and education in Alabama. The donation of these vehicles is another wonderful display of their commitment to the well-being of Alabama communities. The generosity exhibited by Hyundai is greatly appreciated."
Dr. Carlinda Purcell, Montgomery Public Schools Superintendent, stated, "We are proud to have Hyundai as part of our community, and they honor us with this generous gift. I am confident that the partnership between Hyundai and the Montgomery School System will continue to grow and benefit our students, Hyundai and our community."
"We are so excited to be receiving the 2006 Sonatas.  Our students will benefit greatly from being able to use these vehicles in their driver's education classes," said Kathi Wallace, Superintendent of Crenshaw County Schools.  "It has been a long time since we have been fortunate enough to have 'new' vehicles to use in these classes.  We are very grateful to HMMA for affording the students in CrenshawCountythis wonderful opportunity."
The 2006 Sonata is the first and only mid-size car with standard Electronic Stability Control (ESC) and antilock braking system (ABS).  Other competitors offer ABS as optional equipment, but ESC is unavailable even as an extra-cost option.  Also, in the event that a crash is unavoidable, the Sonata features six airbags and active front-seat head restraints.  The 2006 Sonata received the U.S. National Highway Traffic Safety Administrations' (NHTSA) top five-star crash test rating for front and side impacts.  These safety features make the vehicle perfectly suited for students who are just learning how to drive.
"This is a real boost to our driver's education program," explained Mr. David Sikes, Principal of Lee High School.  Lee High is one of the 26 recipients of the new Sonatas.  Sikesfurther stated, "Having this new car for our students to drive is wonderful.  Letting students know that businesses like Hyundai are working to help our schools is even better."
Recipients of the vehicles for use in driver's education courses will install a brake on the front passenger side for the course instructor.
Hyundai Motor Manufacturing Alabama, headquartered in Montgomery, Ala., is an independent manufacturing operation of Hyundai Motor Company, based in Seoul, Korea.  HMMA currently produces the 2007 Sonata sedan and the next generation 2007 Santa Fe sport utility vehicle.  At full capacity, HMMA will produce 300,000 vehicles annually.  Hyundai cars and sport utility vehicles are distributed throughout the United States by Hyundai Motor America and are sold and serviced by more than 695 Hyundai dealerships.
# # #
Alabama Schools Receiving Vehicle Donation for
Driver's Education onApril 28, 2006
| | | |
| --- | --- | --- |
| School System | Number of Cars Donated toDriver's Ed Programs | Number of Studentsin Driver's Education |
| Autauga County | 5 | 593 |
| Bullock County | 1 | 60 |
| Crenshaw County | 3 | 75 |
| Elmore County | 4 | 900 |
| Macon County | 2 | 54 |
| Montgomery County | 10 | 1,500 |
| Troy City | 1 | 131 |
|   |   |   |
| Total | 26 | 3,313 |