Hourly Production Team Member Positions
Hyundai Motor Manufacturing Alabama (HMMA) is not currently accepting applications for Production Team Member positions. Thank you for considering HMMA in your job search.
Hourly Maintenance Team Member Positions
Thank you for considering HMMA in your job search. Applications for Maintenance Team Member positions are being accepted.
To apply for Maintenance Team Member positions please click here.
If you do not have access to the internet or a computer, you may apply on-line at any Alabama Career Center.
HMMA Employment
"We are dedicated to quality; therefore, we are producing excellent vehicles. I look forward to coming to work every day and working with my fellow Team Members. I work with the best in the business." Melissa McKinnon, HMMA Team Member, General Assembly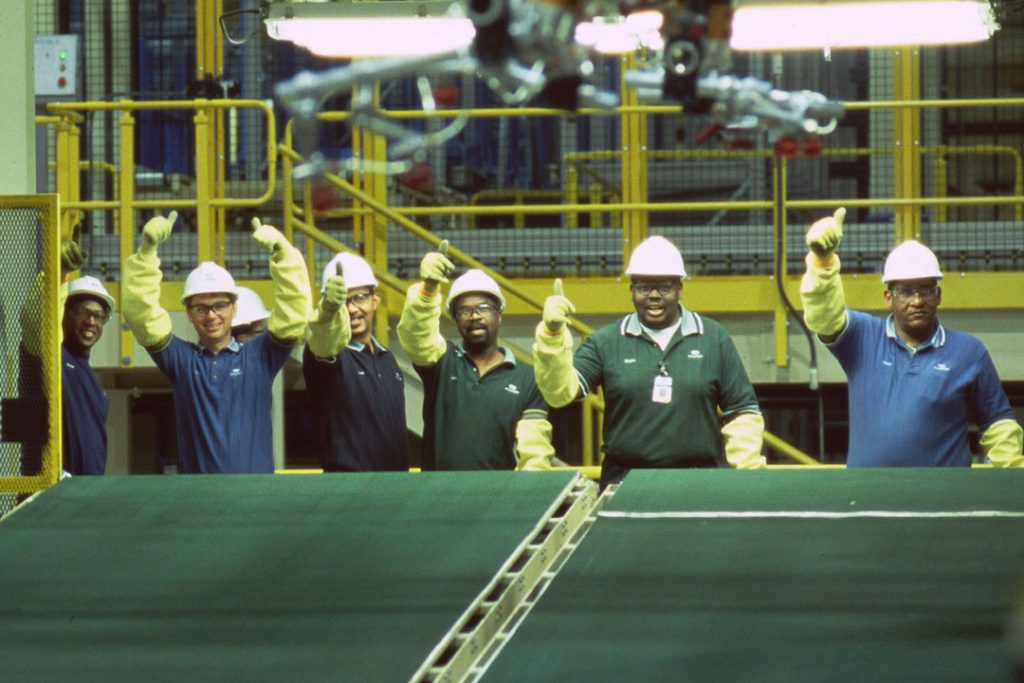 Hyundai Motor Manufacturing Alabama, LLC (HMMA), Hyundai's first US manufacturing plant, headquartered in Montgomery, Alabama, currently provides employment for more than 2,500 people. HMMA is an independent manufacturing operation of Hyundai Motor Company (HMC), based in Seoul, South Korea.
Benefits include medical, dental, vision and pharmaceutical insurance; 14 paid holidays; 10 vacation days; 401(k) savings plan; vehicle discounts; company-provided Team wear; and a drug-free workplace.
It is the policy of HMMA to prohibit discrimination, harassment, and retaliation against any of its Team Members, job applicants, or other individuals based on race, color, religion, gender, sex, sexual orientation, pregnancy, marital status, age, national origin, disability, genetic/family medical history, service in the uniformed services, filing for bankruptcy, engaging in concerted protected activity, filing a workers' compensation claim, exercising rights under the Family and Medical Leave Act of 1993 ("FMLA") and/or the Occupational Safety and Health Act of 1970 ("OSHA Act"), or other legally protected characteristics or activities. Please ensure that all information provided in this application is accurate and truthful. Providing false information in the application process may result in immediate disqualification from employment at HMMA.
Please visit the Job Search section of our website for a complete listing of other opportunities available at HMMA.
Hyundai Motor Manufacturing Alabama's main phone number is (334) 387-8000.
To verify employment please call (334) 387-8100.