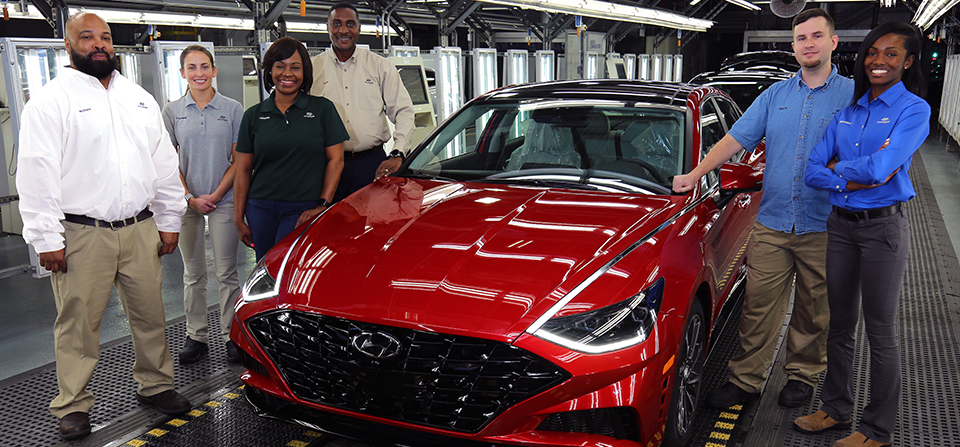 Diversity is a priority at Hyundai. We recognize that diversity is not a program, but an ongoing process. Hyundai is applying that philosophy to our overall diversity efforts in Alabama.
HMMA aims to employ a diverse workforce that is representative of Alabama and the community. By having team members from a variety of backgrounds, ages, races, experiences, values, perspectives and beliefs, HMMA will create stronger teams and be a better company. Hyundai also will work with local civic, business, community and political organizations to truly become a viable resource to the community.
At Hyundai, we thrive on growth. To help make this a reality, we are recruiting, retaining and developing a diverse workplace. By valuing each individual and focusing on a common goal, our team members will produce quality cars while enjoying a positive work environment.