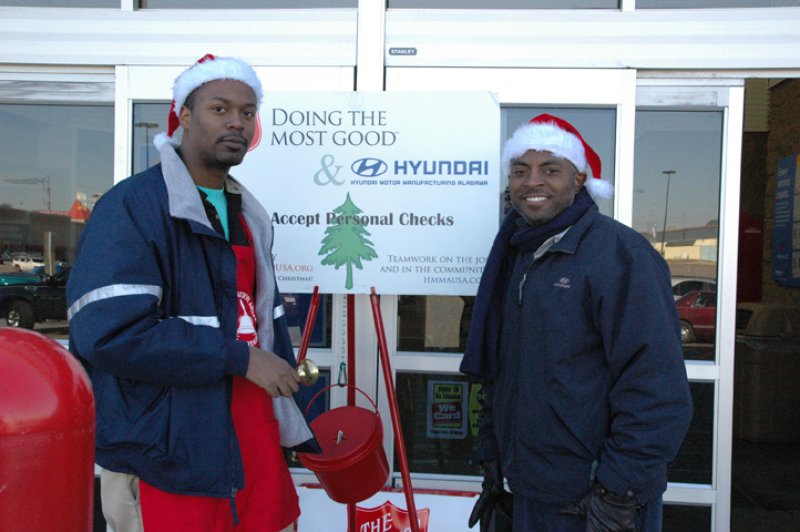 Salvation Army Red Kettle Campaign 2010
On December 09, 2010, Team Members volunteered to serve as Bell Ringers for the Salvation Army's Kettle Campaign during the Christmas season and collected much needed donations. Standing in front of a local Wal-Mart, Team Members wore Santa hats and the Salvation Army's red aprons as they rang the bell and smiled at passers by thanking each giver for their donation and wishing them a season of good cheer. Team Members collected close to $300.00 during their 8 hour shift.
HMMA has been a sponsor for the Salvation Army for several years donating $5,000 per year to be used for shelter, clothing and food for families in need.
The Salvation Army donations provide Christmas dinners, clothing and toys for families in need. Financial assistance also helps with basic necessities, along with seasonal aid. Volunteers distribute gifts to shut-ins in hospitals and nursing homes, and shelters are open for sit-down dinners. The Salvation Army endeavors to bring light and love to those it serves at Christmas so that the real meaning of the season is not forgotten.