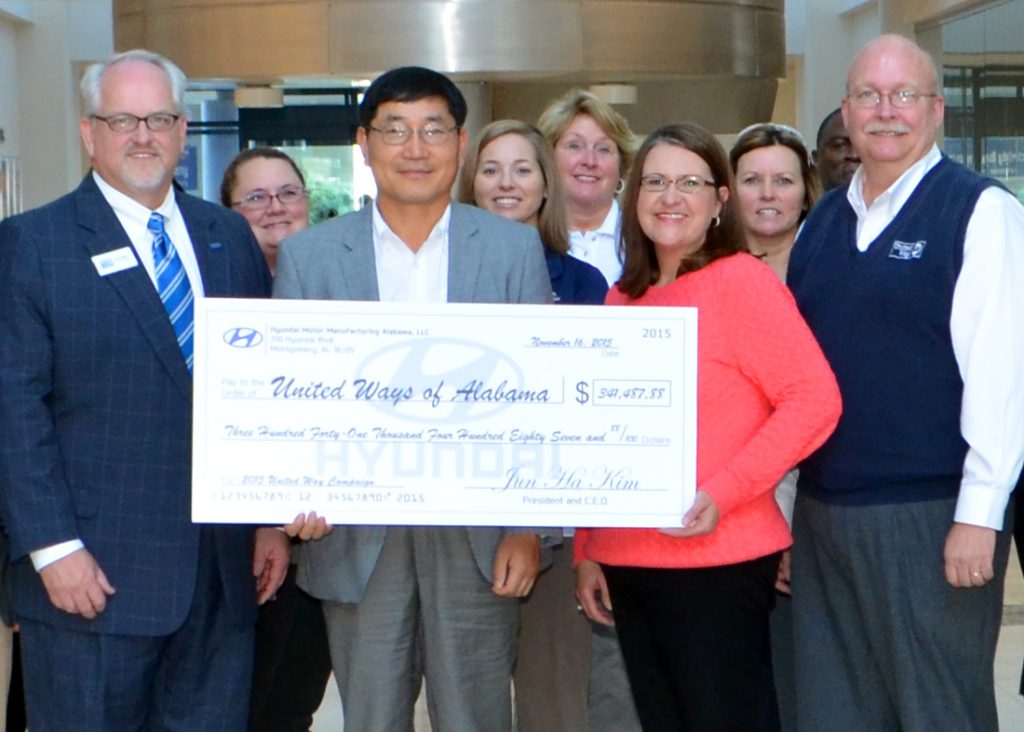 HMMA AND ITS TEAM MEMBERS PLEDGE MORE THAN $341,000 TO UNITED WAYS OF ALABAMA
Hyundai Motor Manufacturing Alabama (HMMA) and its 3,000 team members have demonstrated their generosity once again by donating to the United Ways of Alabama. On November 16, 2015, representatives from United Way offices throughout the River Region gathered at HMMA to learn the results of the company's 2015 campaign.
This year, HMMA team members have chosen to pledge more than $276,000 to support United Way agencies throughout the River Region and the state of Alabama. The company contributed an additional $65,000, which brings the total contribution to more than $341,000.
Each year, HMMA team members pledge their support to the United Way and the company also makes a generous donation. In total, since HMMA's first United Way campaign in 2004, Team Members have pledged more than $1.7 million to the United Ways of Alabama.
Below, you'll find high-resolution versions of the images associated with this post. Right-click and "Save As" on any of the links below to save the image to your computer.