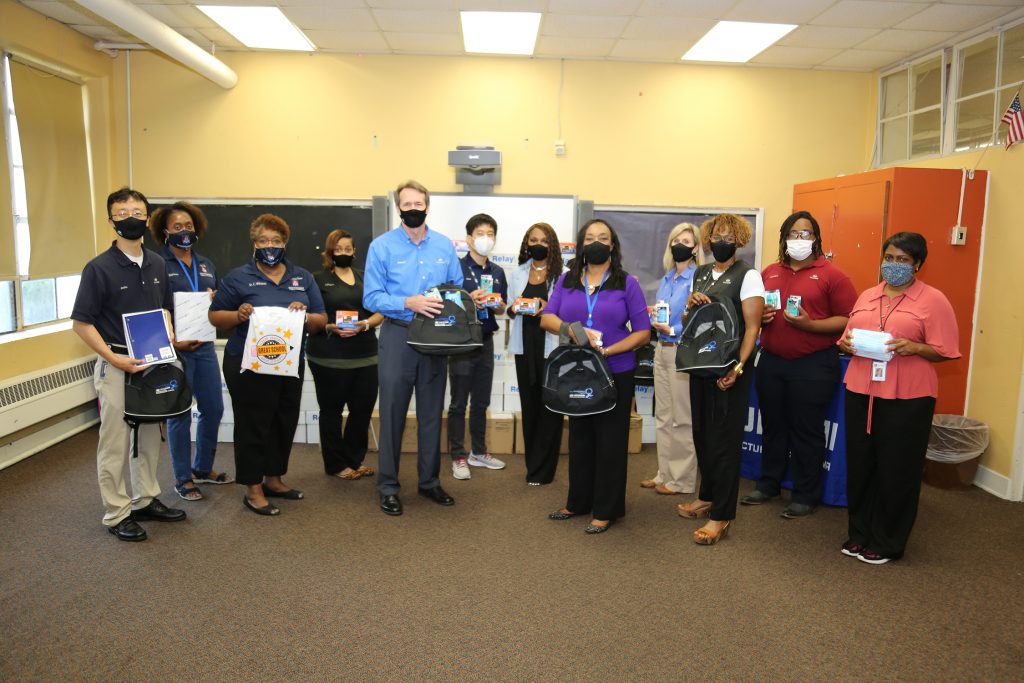 HMMA DONATES $5,000 IN SCHOOL SUPPLIES TO MONTGOMERY PUBLIC SCHOOLS
Montgomery, Ala., – On Friday, August 7, 2020, Hyundai Motor Manufacturing Alabama (HMMA) donated $5,000 worth of school supplies and 5,000 disposable face masks to Montgomery Public School (MPS) System students. The supplies will help students throughout the school year with many of the tools they'll need for a year of learning.
This is HMMA's 15th year holding a school supply drive. From 2011-2019, HMMA hosted a "Pack A Backpack" drive during which team members picked up backpacks purchased by HMMA and filled them with a pre-determined list of supplies. For 2020, amid the ongoing COVID-19 pandemic, HMMA elected to purchase the supplies directly. To support the health and safety of MPS students and teachers, HMMA also donated 5,000 disposable face masks, valued at $3,000, along with the supplies.
The donated supplies and face masks were received by the MPS social services department, which will determine the areas of greatest need and distribute the supplies accordingly. MPS plans to distribute the supplies during the second week of school.
The donated supplies include: backpacks, copy paper, no. 2 pencils, pencil sharpeners, crayons, glue sticks, and washable glue.
Below, you'll find high-resolution versions of the images associated with this post. Right-click and "Save As" on any of the links below to save the image to your computer.