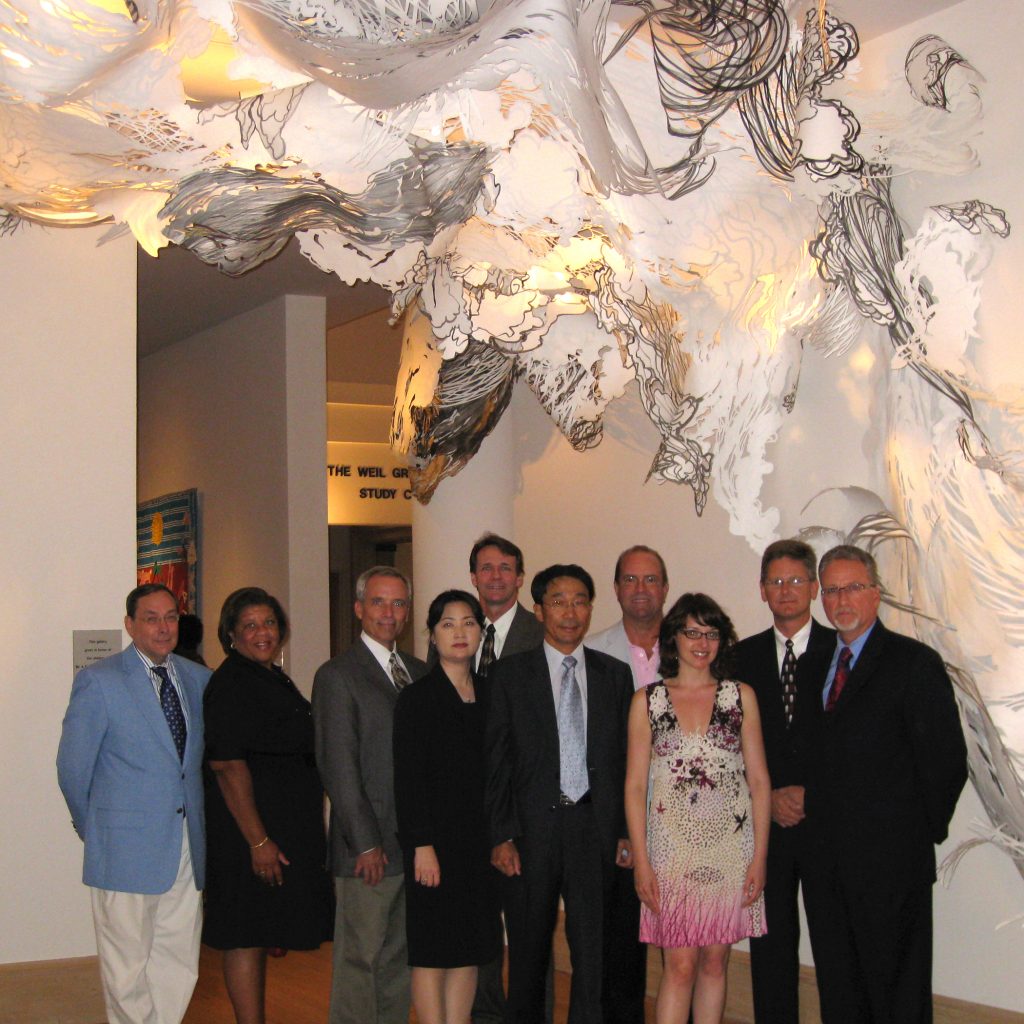 HYUNDAI MOTOR MANUFACTURING ALABAMA SPONSORS MONTGOMERY ART EXHIBIT
MONTGOMERY, Ala., July 23, 2009 – Hyundai Motor Manufacturing Alabama (HMMA) is sponsoring New York artist Mia Pearlman's first solo museum show, "MAELSTROM," at the Montgomery Museum of Fine Arts.
Her nature-inspired art is made of cut paper, with some works created on a large scale.
The focal point of "MAELSTROM" will be a giant, multilevel mobile 12 feet in diameter.
Consisting of six circular layers of cut paper hanging from an aluminum frame, it hovers just above the heads of its viewers from the gallery's ceiling. When working, Pearlman prepares sculptures by using India ink to draw on big rolls of paper. Once her drawings are complete, she then begins to cut out the white spaces between the lines on the paper.
For this show, Pearlman has also created a three-dimensional cut paper piece titled "Turbulence," and will include several of her large works on paper titled "Breath Paintings."
"MAELSTROM" is on display through Sept.27, 2009, at the Montgomery Museum of Fine Arts. Admission is free.
Photo cutline:
Hyundai executives celebrate the opening of "MAELSTROM" at the Montgomery Museum of Fine Arts along with the featured artist and museum director. The group stands below a cut paper installation featured in the show.
From left to right: Mark Johnson, director – Montgomery Meuseum of Fine Arts; Sheron Rose, human resources senior manager – HMMA; Ashley Frye, director of production – HMMA; Soomee Ji, finance manager – HMMA; Robert Burns, public relations manager – HMMA; Y.T. Kim, chief financial officer –  HMMA; Rick Neal, vice president legal and general counsel – HMMA; Mia Pearlman, featured artist; Dave Mark, parts development senior manager – HMMA; Dennis Mickelsen, general affairs and safety senior manager – HMMA.
Hyundai Motor Manufacturing Alabama, headquartered in Montgomery, Ala., is an independent manufacturing operation of Hyundai Motor Company, based in Seoul, Korea.  HMMA currently produces the 2009 Sonata sedan and the next generation 2009 Santa Fe sport utility vehicle.  Hyundai cars and sport utility vehicles are distributed throughout the United States by Hyundai Motor America and are sold and serviced by more than 900 Hyundai dealerships across North America.