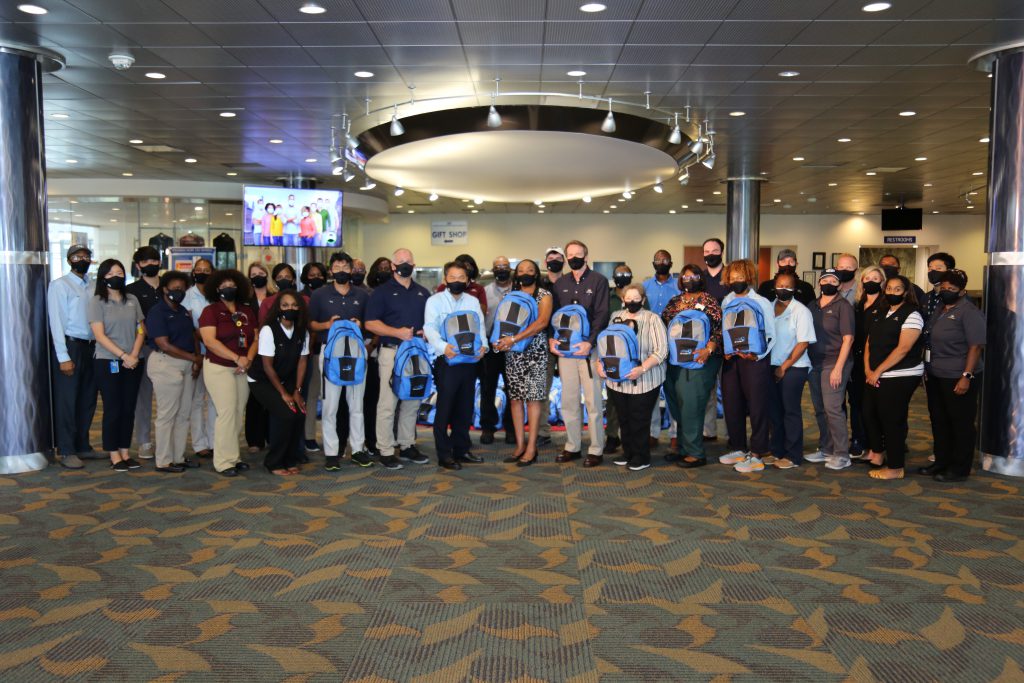 HYUNDAI MOTOR MANUFACTURING ALABAMA TEAM MEMBERS FILL 450 BACKPACKS WITH MORE THAN $10,000 IN SCHOOL SUPPLIES
Montgomery, Ala., – On Tuesday, August 10, 2021, Hyundai Motor Manufacturing Alabama (HMMA) team members donated school supplies to fill more than 450 backpacks for Montgomery Public School System students. The backpacks and supplies will help these students start the new school year with many of the tools they'll need for a year of learning.
                During the months of July and August, team members descended on local retail stores and purchased more than $10,000 worth of school supplies. Team members picked up backpacks purchased by HMMA and filled them with a pre-determined list of supplies. The filled backpacks were then presented to representatives from the Montgomery Public School System and Montgomery Education Foundation who will coordinate the distribution of the school supplies to local students.
This was HMMA's 16th school supply drive and ninth Pack-A-Backpack campaign. Each backpack contains: copy paper, No. 2 pencils, pencil sharpener, crayons, glue sticks, Elmer's glue, Ziploc bags, hand sanitizer, and baby wipes.
Below, you'll find high-resolution versions of the images associated with this post. Right-click and "Save As" on any of the links below to save the image to your computer.